2021 Interior Design Trends
Posted by Tonya Peek on Thursday, April 29, 2021 at 9:46 PM
By Tonya Peek / April 29, 2021
Comment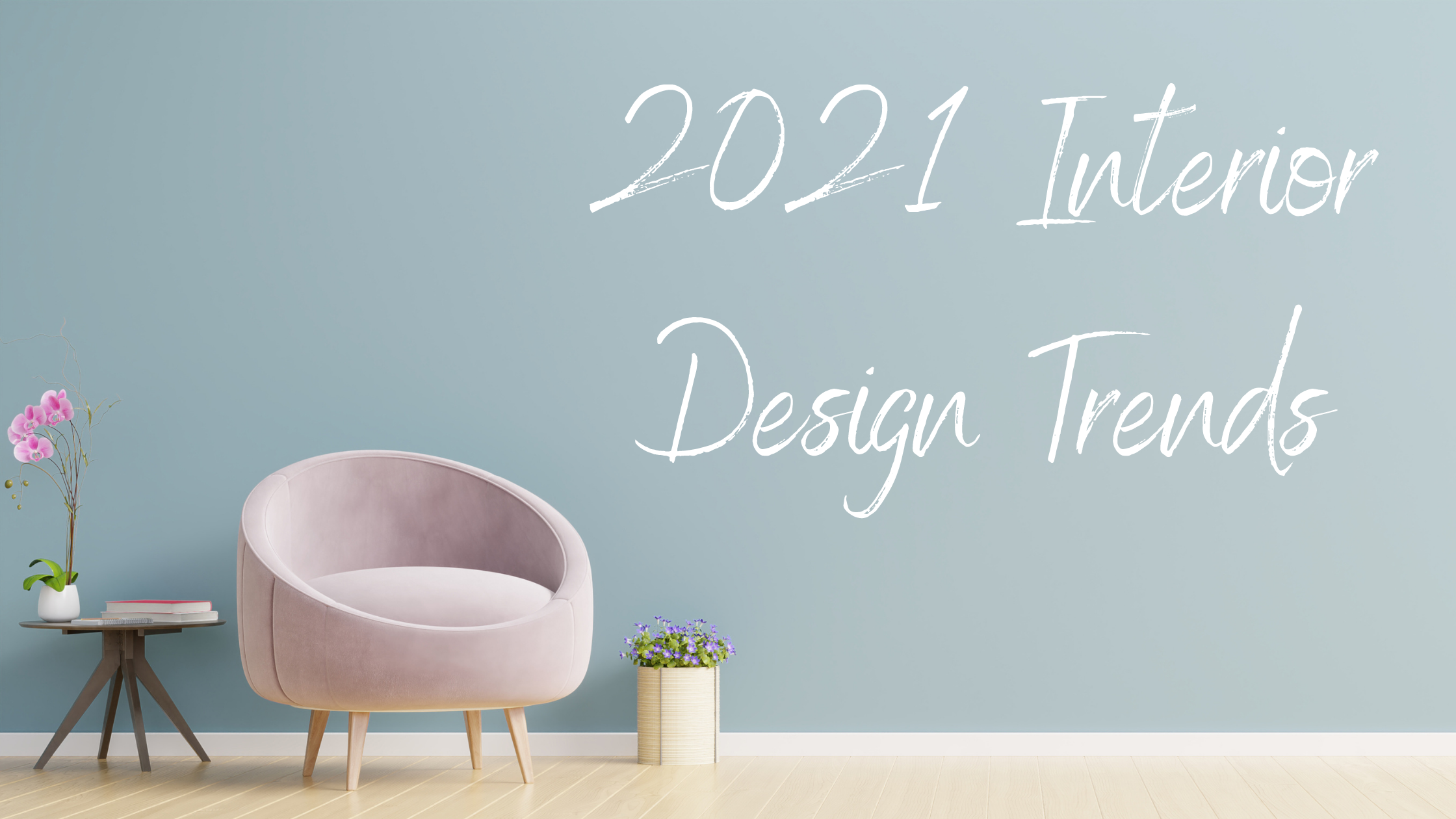 It's no secret that in 2021 people are staying home more, and with staying home, many homeowners have tried sprucing up their homes with new interior design trends. Whether the goal is to make their house feel homier, they're trying to be on trend, or they simply need a change of scenery, these few design trends are all the craze among homeowners across the globe.
Say Bye Bye to Shiplap
This is a hard pill to swallow for many rustic farmhouse lovers, however, shiplap is slowly starting to lose its popularity and instead, bold wallpapers are working their way into homes.
Related: 3 Things Homebuyers Should Never Do
Time to Close the Barn Doors
Say it isn't so! Barn doors, while wildly popular over the past 10 years, are starting to phase out of homes. As 2021 designs start to trickle in, and a new decade begins, pocket doors and French doors are expected to be the new go-to doors for those renovating or updating their homes.
Neutrals are Out, Bold and Bright is in!
White on white, gray, earth tones, the more neutral colors are starting to date themselves. While white subway tile was once the coveted backsplash in kitchens and bathrooms, brighter ceramic tiles, hand painted tiles and bolder designs to add personality and vibrance to common spaces is quickly gaining popularity.
Industrial is Taking Over
Beachy chic, mid-century modern, farmhouse, many styles have come and gone over the years, however the industrial style is expected to take over during 2021. With hints of traditional design, industrial design is the perfect way to bring that cute New York loft from tv to your home.
Related: Pros and Cons of Moving to Frisco Texas
Don't be Afraid to Mix and Match
While a full matching bedroom set was once looked at as luxurious, the mix matched look is becoming more popular. Don't be afraid to mesh different styles, throw in a piece that might not "match" the rest, and show off your personal style and flare by creating your own mix matched bedroom set.
Whether you're a die-hard fan for trends that may be dated, or are up to try something new, designing your home should be a fun experience that is entirely unique to your personal taste and style. Regardless of current trends, your home should be a space that you fall in love with every time you open the front the door. Happy decorating!
If you're currently searching for a new home, are ready to sell your home, or if you have any questions regarding Texas Real Estate, please feel free to contact our office and we would be more than happy to assist you.